Arizona Bartender License Favorite Links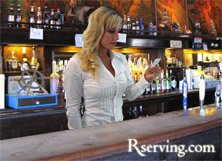 Drink Recipe Database
Click here if you are looking for drink recipes for that drink you just can't quite remember. Search for drinks by name or ingredients. Find drinks you've never tried and add your own drink recipes to the database!
Use this form to send a drink to your friends by email. Your friend will receive your message along with a link to watch an animation of their drink being mixed or poured on screen. Choose from popular drinks or send your friends a beer.
Purchase the Bartender's Handbook & Recipe Guide from Professional Server Certification Corp. This manual for bartending has practice excercises, tips for recipe memorization, and thousands of drink recipes!